WA6LKV BIRTHDAY PARTY 1960
---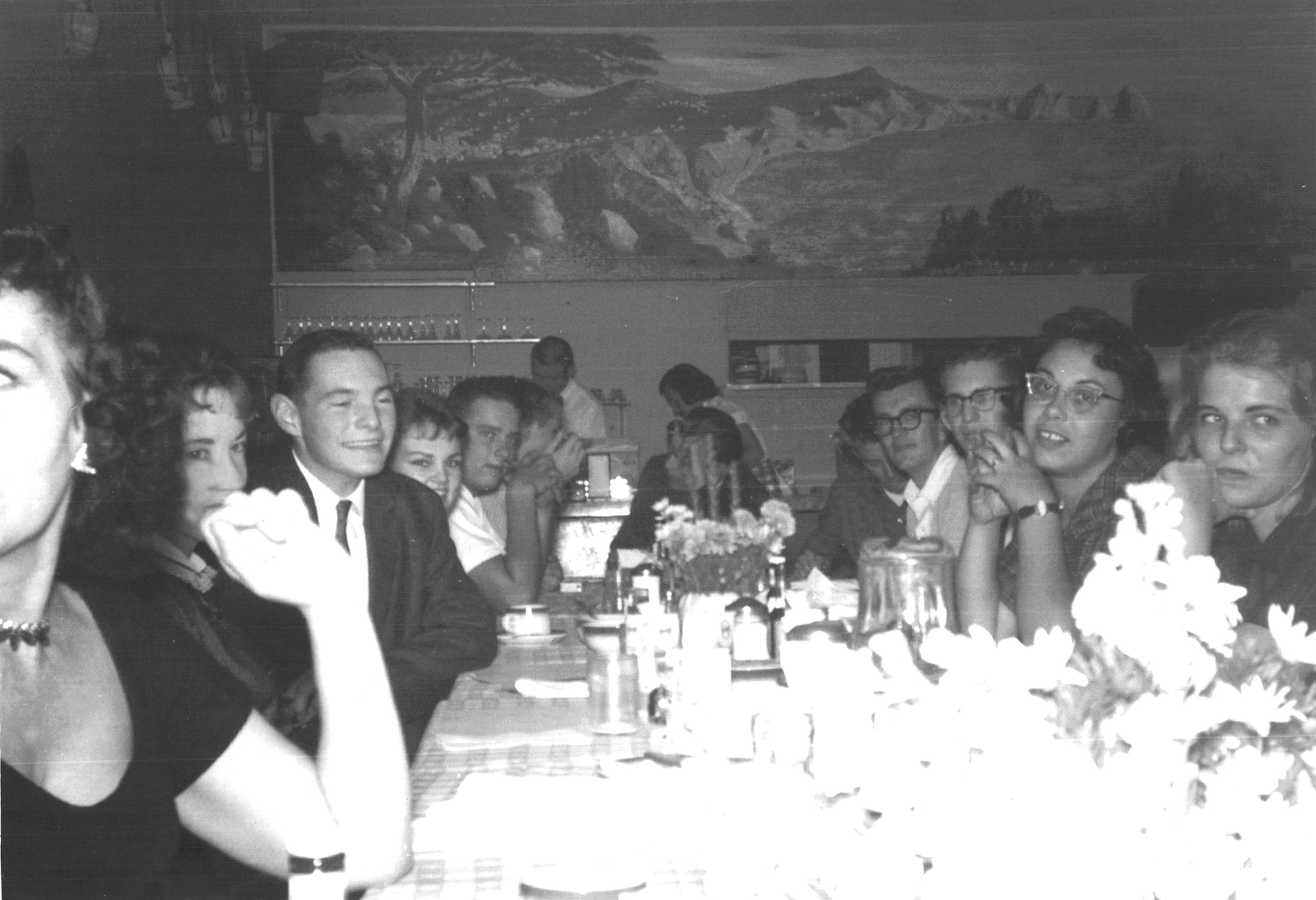 Seated around the table, Millie Gentry - K6JJN,
Marilyn Denny (TAZ's Girlfriend), Jim Fortney - K6IYK, Saibra Vickland,
Jack Malone, Tom Robinson - K6TAZ, Art Gentry - W6MEP,
Bob Poole - WA6HOD (AJ6F), Doug ? - WA6DSG, Gene Thielman - K6TVE,
Linda ???, Eileen ???
Can you identify those in the pictures that we haven't been able to fully name?
If you can help with any of these questions, send us an email
at Taffy.Party@orgs.cc and watch for updates.


MORE PICTURES